You might not know his name, but have seen his work dozens of time. Bob Peak (1927 - 1992) was the master illustrator and watercolor artist behind iconic posters for movies such as Apocalypse Now, The Dark Crystal, and Superman: The Movie. His imagination and technical skill put him at the top of his game for a long time. Expect to see much more of his work here in the near future. I'll kick it off with two pieces I scanned in from a 1979 magazine feature.
Click each image for larger view.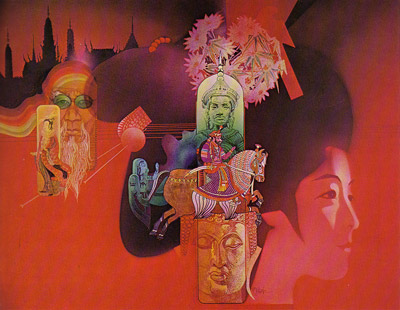 Cover art for TWA Airlines' "Getaway" brochure.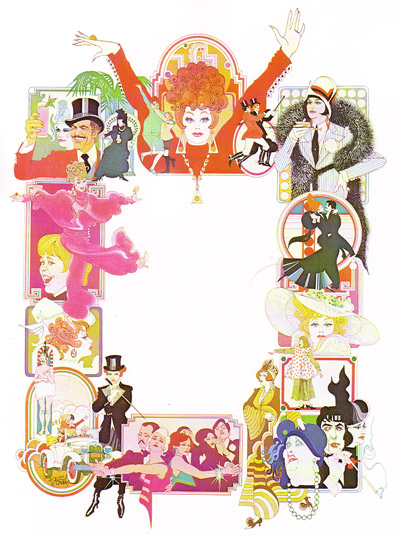 Poster art for 1974 film "Mame."
To read more about Bob Peak and order prints of his work, visit
bobpeak.com