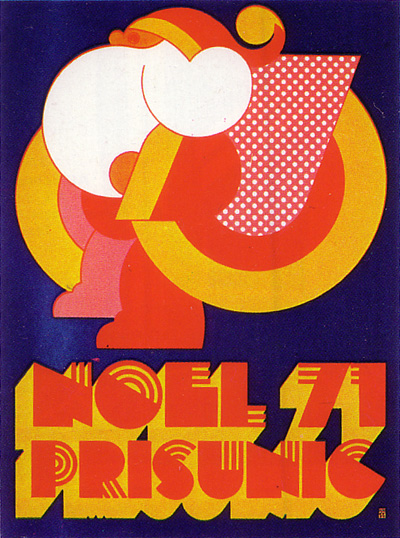 It's a little early in the year for season's greetings, but I couldn't wait to show this 1971 Christmas poster from French furniture store Prisunic.

Opening in the late 1960s in France, Prisunic was an ultra-modern furniture and plastic pop-art home objects store aimed at the French youth. Next week marks the 40th anniversary of the first ever Prisunic catalog and will be commemorated with a gallery exhibition of Prisunic furniture and catalogs, opening September 5th at VIA gallery in Paris.

Click here to read more about Prisunic and the upcoming exhibition.